Customer Service
There are some things you should know about us.
Bethel Builders, LLC is the result of 15 years of experience  building homes for families just like you. While the company name might be new, the traditions of quality, value and  integrity are not.  The owners of Bethel Builders have built hundreds of new homes throughout Virginia and are committed to bringing those traditions to each and every customer.
As one of very few women class A general contractors, Bethel Builders offers a unique perspective on building your new home.   Each detail is carefully considered and explained in a manner that is easy to understand.  No smooth talking sales agents – just honest, straight forward answers to your questions – the ones you ask – and the ones you may not think to ask.
Bethel Builders offers the ultimate home buying experience.  The entire process is driven by you – the home buyer – at your pace, in your time.   Browse our extensive portfolio of standard home plans – then customize them with our wide array of options.
What sets us apart from other home builders?
Bethel Builders carefully selects the trade partners who will participate in building your new home.  We choose only those subcontractors who share our commitment of quality and value.  Some subcontractors have been trade partners for over 15 years!  That means that much more than just cost goes into  our selection of the craftsmen and women who will be working on your home.
The same is true of the materials that are used during construction.  While there may be cheaper materials available – the long term cost is not worth putting them in your home.  One example of this is pressure treated deck boards that are used to build front porches and decks.  Bethel Builders uses only prime deck boards.  A lower grade deck board is about 1/3 of the cost but is subject to shrink, warp and fade just a few months after installation.   We use name brand materials and are not afraid to tell you what they are!
We are also good environmental stewards at Bethel Builders.  Whenever possible, we will ensure that the debris that results from the construction of your new home is recycled to reduce our impact on the environment.  You will also have the option of using recycled stone for the base of your construction driveway.  This is a cost efficient and easy way to build "green".
So give us a call.  Come and see for yourself how Bethel Builders might fit into your home building plans.
For we are God's workmanship, created in Christ Jesus to do good works, which God prepared in advance for us to do.  Ephesians 2:10
Past Clients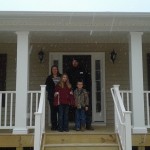 We just want to thank you and your fabulous team for our beautiful home!
I extend my sincerest compliments and gratitude to you and everyone at Bethel Builders, both for the quality of the home's workmanship and for making our dream a reality. Unquestionably, the paperwork process and construction of our home was the most pleasant and easiest residential purchase we have made. You treated our family with respect, class, and dignity and we are very thankful that you took the time to personally tend to our needs and answer our 'million' questions 🙂
Thanks again to you and all at Bethel Builders for building us a home we will love and enjoy for years to come. We have told everyone who has asked how pleased we are with our home and will continue without hesitation to praise and recommend your company.
Sincerely,
Tim and Amanda
---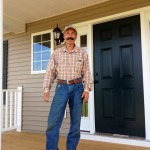 I recently moved into my new house which was built by Bethel Builders.  I am very pleased with the quality of the house both inside and out. The house was completed ahead of schedule and Laurie was diligent in making sure the process went smoothly. She was available to answer any and all my questions during the building process. As a bonus, the house was also completed under budget and for less than any other builder that I talked to that could build a comparable house. I am very pleased and highly recommend Bethel Builders and Laurie Nichols to anyone looking to build a quality house for a reasonable price.  Mike M.
---
We finally are moved in!!!!
Laurie ,thank you so much for a beautiful home. It was a delightful process from start to finish. Laurie made the whole experience so easy and she
knows exactly what we wanted and delivered. The best part is the extra wood around the windows for curtain hanging, awesome!!!!
Chris and Karie
Sycamore Shoals
Bumpass
---